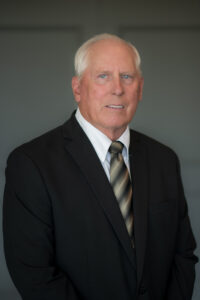 JOHN MCKEAN
SUPPORT STAFF
John plays an important role with the Nasinec Funeral Home team and works tirelessly to ensure that each family feels comfort in knowing that a familiar and friendly face is always available to answer any questions they may have or simply to just talk. His compassion and empathy shine through with every single family our team serves.
John is married to Marsha and the couple live in Freeborn, MN.  They are the proud parents of two adult daughters.  John enjoys golfing, fishing and being in the outdoors.
John is active in the True Friends "Tee it Up for Campers" Fundraiser.  This organization supports children and adults with disabilities attending one of the 4 Minnesota True Friends Camps that serves nearly 25,000 individuals of all abilities each year.