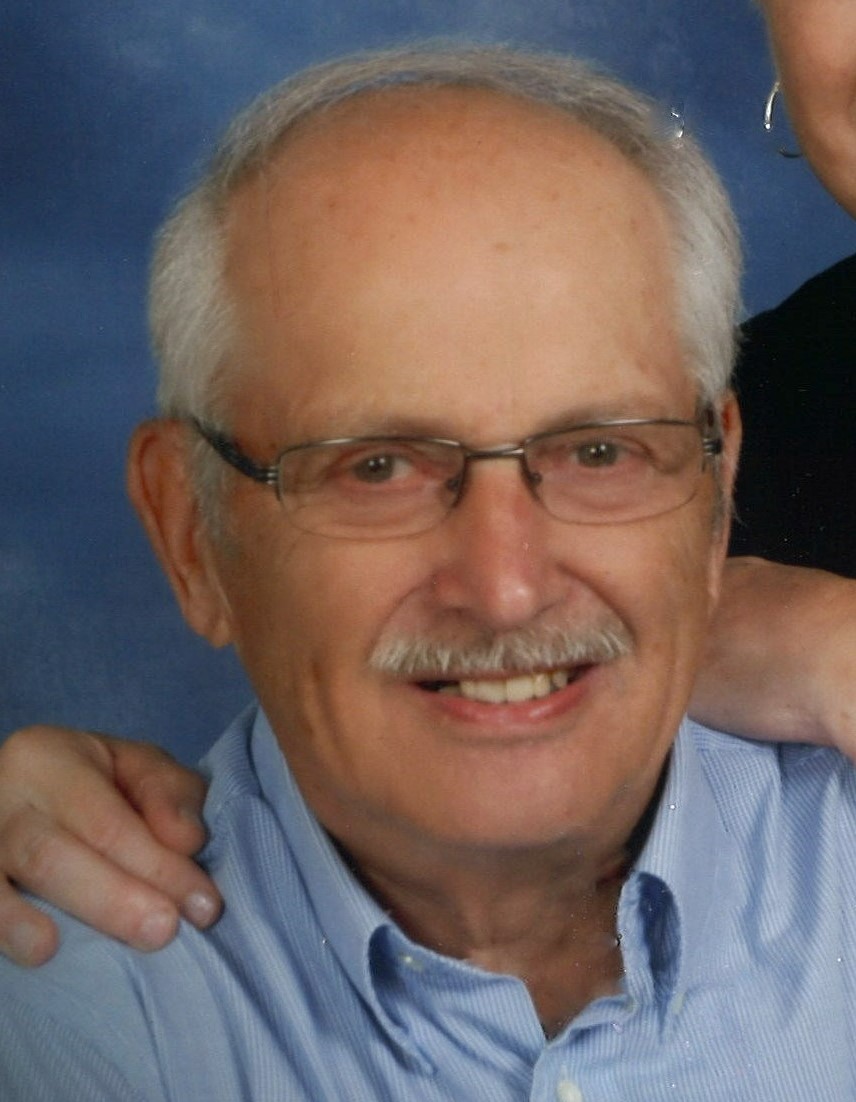 Eldo Lowell Ovrebo, age 84, of Wells, MN, passed away peacefully Tuesday, January 10, 2023 at Heartland Senior Living-Parkview Care Center in Wells, surrounded by family, after a 7- year battle with cancer.  A Memorial Service will be held Friday, Jan. 13, 2023 at 11:00 AM at Nasinec Funeral Home in Wells with Pastor Joe Smith Officiating.  Visitation will be held two hours prior to the service at the funeral home (9:00 am-11:00 AM).  Burial will be in the Spring of 2023.  Nasinec Funeral Home in Wells is entrusted with arrangements.
Eldo was born June 25, 1938, the son of Gilmer and Edith (Stewart) Ovrebo in Albert Lea, MN.  He attended and graduated from Bricelyn High School, the class of 1957.  He served in the US Army Reserve for 6 years.  On September 19, 1959, Eldo was united in marriage to JoAnn M. Brandsoy.  He was a farmer his whole life and loved being a mechanic and restoring antique tractors.    His happy time was spent on the farm.  When asked what his hobby was, Eldo always answered: farming!  He loved his family and especially his grandchildren and great-grandchildren.  He served many years on the Walnut Lake Township Board and was a member of Good Shepherd Lutheran Church.
Eldo was preceded in death by his parents, father and mother-in-law: Alvin and Sophia Brandsoy, step father-in law Art Yost; brother-in-law Gary Underdahl and sisters-in-law Helen Brandsoy and Shirley (Gene) Anderson.
Eldo is survived by his loving wife of 63 years, JoAnn of Wells; 2 children: Cindy Ovrebo of Fairmont, MN, Jeff (Mary) Ovrebo of Wells; 3 grandchildren: Taylor (Emily) Ovrebo and daughter Brynn; Katie (Anthony) Stenzel and sons, Callan and Colton; Kristie (Dustin) Dylla and daughters Peyton and Kacie; all of Wells; brother Dr. Robert O
vrebo of Arlington, MN; In-laws: Earl (Barb) Brandsoy of Mesa, AZ, Mary (Russ) Erichshrud of Blue Earth, MN, Dale (Portia) Brandsoy of Hutchinson, MN, Judy Underdahl of Elmore, MN, Carol (Jim) Schroeder of Alden, MN; along with many nieces, nephews and their families.