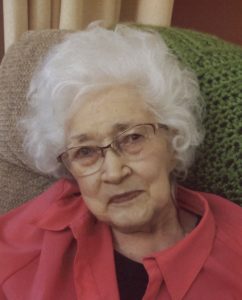 Lavonne J. Boettcher, age 83, of Rake, Iowa, passed away peacefully Sunday, November 28, 2021 at St. Luke's Lutheran Care Center in Blue Earth, MN.  Funeral Services will be held Saturday, Dec. 4, 2021 at 11:00 AM at Zion Lutheran Church in Rake, IA, with visitation one hour prior to the service at the church. Burial will be in Rake Cemetery. In Lieu of flowers, the family requests memorials be sent to St. Luke's Lutheran Care Center in Blue Earth, MN or donor's choice.  Bruss-Heitner Funeral Home in Wells is entrusted with arrangements. Please see brussheitner.com to leave online condolences.
     Lavonne was born Feb. 25, 1938 in Buffalo County, Nebraska, the daughter of Berthold and Ella (Ohlmann) Gruhn.  She spent her early years in Nebraska, moving to Iowa in the 7th grade.  She graduated from Buffalo Center High School, the class of 1956, then worked at the elevator in Buffalo Center.  On July 20, 1958, she married Ronald Boettcher at Zion Lutheran Church in Rake.  Rake is where they spent 60 years together before moving to assisted living then the nursing home.
     Lavonne was employed at Farmers Trust and Savings Bank in Buffalo Center, the State Savings Bank in Rake, and held various bookkeeping positions in Rake throughout the years.  She also worked many years during the tax season for Dale Stallkamp, CPA.  She was a member of Zion Lutheran Church in Rake, being active in the church choir for many years, the altar guild, Ladies Aid, and she assisted Ron with the outdoor custodial duties at the church, planting and watering the flowers and helping mow the lawn.  She and Ronald were also members of the Rake Rocking R's since its inception, and they enjoyed several years of square dancing at various venues in Iowa and Minnesota.  Lavonne supplied baked goods for all the church bake sales, and was a faithful helper at St. Luke's with bingo and the monthly birthday parties.  She treasured her grandchildren and loved to have them visit, always having baked goods and other treats on hand for them.
     Lavonne was preceded in death by her parents, her in-laws, Henry and Irene Boettcher, infant son Mark Allen Boettcher, her sister Lois Gruhn, her brother Roger Gruhn, and her sister-in-law, Sharon Gruhn.
     She is survived by her husband Ronald Boettcher; daughter Joan (Brian) Meyer of Fairmont, MN, daughter Julie (Duane) Davids of Lakota, IA; grandchildren: Danielle and Dustin Meyer; Emily, Alan and Taylor Davids; sister, Florence (Bob) Natzke; brother, Virgil Gruhn, sister-in-law, Linda Gruhn, brother-in-law, Gary (Alice) Boettcher, along with many nieces, nephews, and extended family.