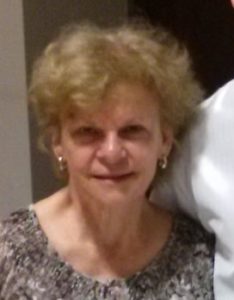 Ursula Juliar passed away Tuesday, July 26, 2022 at her home in rural Mapleton, MN surrounded by family. A memorial service will be held Saturday, July 30th, 2022, at 11:00 AM, followed by fellowship and a meal at Nasinec Funeral Home, 789 Business Park Drive, Wells, MN.
Ursula was born April 5, 1940 in Korb, Germany, the daughter of Ernest and Hildegard (Schlegel) Laidig. Ursula was a firm believer in education. She taught German throughout southern Minnesota and spent her summers at the Concordia Language Village as a student and instructor.  She was married to husband Lyle for almost 50 years and found her greatest joy in raising four responsible, beautiful, and caring children. Later in life she enjoyed spending memorable time caring for her grandchildren Taylor, Jack, Hayley, and Alex.
Ursula enjoyed being active in her community. She was a part of 4-H, Homemakers club, and German club. She enjoyed a variety of summer and winter sports, gardening, baking, and decorating for each season. Ursula was always looking for that next adventure. She traveled extensively through the Western United States and Europe taking in the open-air kiosks while abroad.
Ursula is survived by her 4 children and her grandchildren.
She was preceded in death by her husband Lyle.