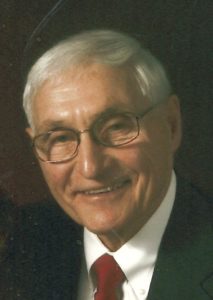 Arnie Pasche, 83, of Alden, MN died Oct. 9, 2022, at his home in Alden, in care of St. Croix Hospice.
     He was born in Morris, MN on August 31, 1939 to Arthur and Adeline (Podratz) Pasche. Arnie was in the Army from November 12, 1957 to September 30, 1960 during which he worked on helicopters and continued in the Army Reserve from August 6, 1962 to November 11, 1965.
     He enjoyed hunting rabbits and ducks when young. Arnie loved snowmobiling and skiing. He drove long haul trucks and loved old cars, especially Woodie Wagons. Arnie was a nature enthusiast and was creative in building bird feeders and duck houses. He also had a fine collection of classic rifles and guns.
    He is survived by his wife, Sharon; his daughter Lezlee; siblings, Luella (Earl) Graham, Kay Campbell, Joanne (Dan) Anderson and Dale (Gail) Pasche; brother-in-law John Kiecker, step-daughters Shauna Dakken, Sheri (Todd) Hetler and Dawn (Ben) Jacobson; and many more cousins, nieces and nephews and their families.
     He was preceded in death by his parents, Arthur and Adeline; step-mother, Arline; sister, Rose Kiecker; and brother in-law Tom Campbell.