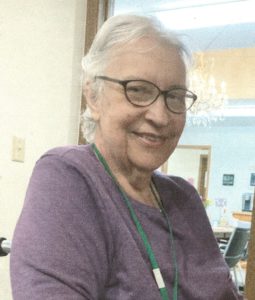 Rhonda Brandt, age 70, of Wells, MN, died Tuesday, October 25, 2022. A Memorial Service will be held Friday, October 28, 2022 at 11:00 AM at St. Paul's United Church of Christ in RURAL Minnesota Lake, MN.  Visitation will be from 10:00 AM to 11:00 AM at the church on Friday. Interment will be in the church's cemetery.  Nasinec Funeral Home in Wells is entrusted with arrangements.
Rhonda was born February 27, 1952, the daughter of Erich and Loretta (Brandt) Brandt.   She graduated from Minnesota Lake High School, the class of 1970. Rhonda graduated with a degree in Elementary Education from St. Cloud University. She taught for five years in Australia. For twenty-five years she lived in Delano, MN. During that time, she worked for Rollerblade Company, Tonka Toy Company, and in home care. Rhonda loved to be social, playing cards, travelling, and collecting beautiful things. She was from an early age an avid reader and never went anywhere without a book in her purse. Rhonda enjoyed music and going to concerts.
Rhonda is survived by her siblings: Reva Prange of Wells, MN, Randy (Kathy) Brandt of New Brighton, MN.; nieces and nephews: Lisa (John) Cain and their children Ashley and Ashton of Wells, MN, Loren (Becky) Prange of Minnesota Lake, MN., Linda Moravec (Joe) of Waterville, MN., Les (Amy) Prange and their children Calob, Conner, and Riley of Wells, MN.
The family is using Waseca Floral- 507-835-3790