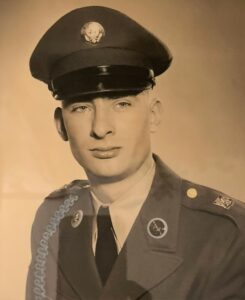 Daryl Marvin Schroeder, age 82, formerly of Alden, MN, was called home to his father Monday, May 22, 2023 from Parkview Care Center in Wells, MN after a short battle with cancer.  A graveside service will be held Thursday, June 8, 2023 at 1:00PM in Alden Cemetery. Following the service, a Celebration of Life will be held from 3:00-5:00PM at the Conger Bar and Grill (66918 180th St, Conger, MN 56020). Nasinec Funeral Home in Wells is entrusted with arrangements. Please see www.nasinecfh.com to leave online condolences.
Daryl was born November 17, 1940 in Alden, MN, a son to Marvin and Meta Schroeder. He was baptized in the Methodist Church December 22, 1940. Daryl graduated from Alden High School, the class of 1958. After graduation he joined the Army where he served for 3 years in Germany. When returning home from the Army, he worked several temporary jobs before getting a job at Streaters Home Fixtures in Albert Lea, MN. He retired from Streaters after 34 years of employment. Daryl enjoyed having drinks with friends at Conger Bar & Grill, and playing Bingo and scratch off tickets.
Daryl was a devoted uncle to Sheila Schroeder Camp of Keithville, LA. and special friend Robert Mik of Shreveport, LA., and Suzanne Schroeder of Keithville, LA., great uncle to Meagan Badgley and fiancé David Amaya Jr. of Keithville, LA., and Jonathan Badgley, spouse, and their son Cole Badgley of Keithville, LA.
He was preceded in death by his parents, brother Dean "Beans" Schroeder, grandparents: William and Augusta Wilhelmina, and Carl and Elizabeth Schroeder, and special friend for many years Evelyn Sailor.
A special thanks to Dean and Sandy Bendickson of Alden, MN for their friendship and never-ending support, your kindness was greatly appreciated by our family.