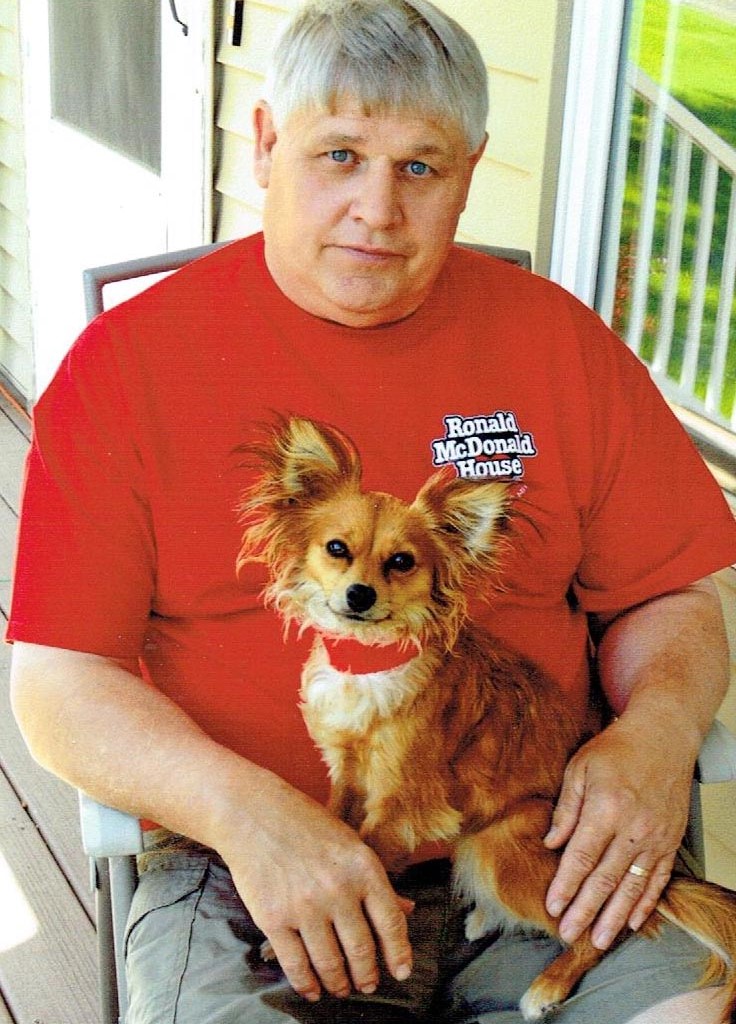 Neil Aadsen of Kiester was reunited with his daughter Anna Rae, Friday, May 26, 2023, following a sudden heart attack at his home.
Memorial services will be Thursday, June 1, 2023 at 2:00PM at Our Savior's Lutheran Church in Kiester, MN with Pastor Peg Marose officiating. Visitation will be held Wednesday, May 31, 2023 from 4:00-7:00PM at Nasinec Funeral Home in Wells, MN (789 Business Park Drive, Wells, MN, please go around the road block signs) and will continue one hour prior to the service at the church (1:00-2:00PM).  A private family interment will be held at a later date in St. Peter Lutheran Church Cemetery in Easton.  Nasinec Funeral Home in Wells is entrusted with arrangements. Please see www.nasinecfh.com to leave online condolences.
Neil Edward Aadsen was born July 19, 1954 in Albert Lea, MN to Raymond D. and Dagny N. (Faugstad) Aadsen.  He was baptized and confirmed at Scarville Evangelical Lutheran Church, Scarville, IA. He was a Certificate of Mathematics Award Winner at Kiester High School in April 1971. He graduated from Kiester High School in 1972. He farmed with his father following his graduation, raising corn and oats, milking dairy cows, raising hogs and beef cattle. He worked for Wells Truss Manufacturing, Kiester Elevator, Winnebago Industries in Forest City, IA and the bowling alley in Kiester.
He married Tamra Berndt June 13, 1987 at St. Peter Lutheran Church in Easton. They were blessed with a daughter, Anna Rae, born February 20, 2000.
Neil was a numbers man and could always remember dates and times, especially birth dates. Neil and Tammy would celebrate their anniversary on the 13th of every month, playing a game to see who would say "Happy Anniversary" first. June 13, 2023 would have been their 432nd monthly anniversary (36 years), When Anna was born Neil told people she weighed 120 ounces rather than 7 lbs. 8 oz.
Neil enjoyed going on fishing trips up north with a group of men from Kiester and most recently going to Anna Lake near Underwood, MN. He played softball in many leagues in Kiester, Wells and the surrounding area and golfed. He was an accomplished bowler, bowling in leagues in Kiester, Wells, Albert Lea and Forest City, IA. His greatest achievements were bowling a 300 game at Kee Lanes in Kiester and a 297 at Forest City. Family vacations revolved around going to the National Bowling Tournaments at various locations across the United States.
Neil is survived by his wife Tammy and his special buddy Lovey; his siblings Marilyn Mahowald of Faribault, Ronald (Lori) Aadsen of Loveland, CO and Linda (Dave) Murray of North Mankato: brother-in-law Russ (Janice) Berndt of Good Thunder and sisters-in-law Deb Steinhauer of Easton and Shellie Berndt of Delavan: mother-in-law Betty Berndt of Easton: many nieces, nephews, great nieces and nephews, aunts, uncles and cousins.
Besides his daughter Anna Rae in July,2017 he is preceded in death by his parents, maternal and paternal grandparents; brothers-in-law Harold (Bill) Mahowald and DuWayne Berndt; brother Duane and his wife Micki Aadsen: nephew David Mahowald: and father-in-law Bernard Berndt.